Banking and finance is one of Phoenix Legal's core and highly recognised areas of expertise.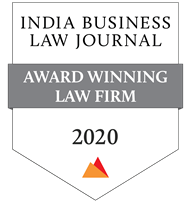 The firm advises a multiplicity of clients; banks and financial institutions (Indian and foreign), multilateral and international financial institutions, export credit agencies, non- banking financial companies, concessionaires, foreign portfolio investors (investing under the corporate debt route), mutual funds, private equity funds, alternative investment funds, and government bodies.
Our full suite of services range from project finance, trade and export finance, working capital, acquisition finance, corporate finance, syndicated lending, structured finance, debt capital markets, securitisation, regulatory advice, and product documentation and standardisation.